The Best PC Games 2019 So Far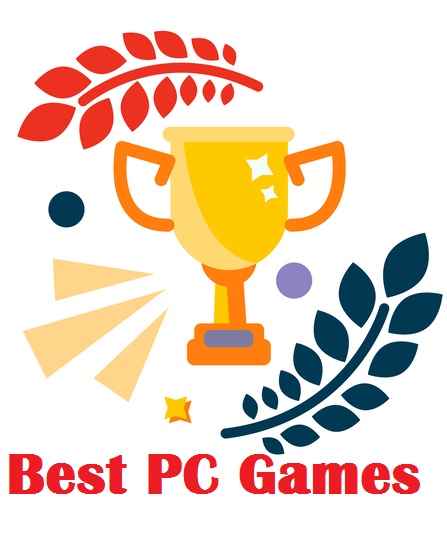 By all accounts so far, 2019 could bring in quite a number of hits in PC gaming, and we will single out (in no particular order) those that appear to fall into that category, and also those that appear to have something special.
Resident Evil 2 Remake
Back in January, we got what we've been waiting for for many, many years – a remake of another Resident Evil game. The remake of this cult classic comes as a real refresh and in essence this is a brand new gameplay mechanic game present, while the graphics are completely updated with great textures, improved Leon and Claire, but also by "beautified" zombies. Speaking of zombies, there's a whole crew from the original, so expect to see Licker, and we have no doubt that Capcom has something else in store for a surprise.
Metro Exodus
Artyom has finally left the underground of the Russian metro system and came to the surface hoping to find salvation, but he was faced with even greater dangers than ever before. So he must fight to survive long enough in the post-apocalyptic wasteland in order to catch the last train which will take him to a better place, where there are fewer mutants. This change to the series brings an enriched gameplay experience with much more spaces to explore, and players are going to be thrilled by a great story emanating from Dmitry Glukhovsky's mind.
Far Cry New Dawn
In December of 2018, to the general surprise of all fans, we received the announcement of a new Far Cry game, which is nothing like the series so far. New Dawn is leading us into the future, two decades after the nuclear apocalypse from the fifth installment of the game, and the fulfillment of the prophecy given by The Father. The game is located in Hope County, but instead of fighting with a religious cult and animals, we encounter savages and various mutants who play by the "new rules." This title has evolved a lot from the previous one, so there is a lot of improved customization and the ability to make various weapons using surrounding material.
Tom Clancy's The Division 2
Somehow The Division 2 is one of the games that everyone expects the most from. Delighted by the concept that brought the original, with its dark narrative, a different view of the apocalypse and the behavior of the survivors, and that atmosphere of a ruined city, is what Ubisoft builds in the second part of this game. This time it is Washington, where the city battles with the same problems as in part one, and there are slightly more open spaces for tactical maneuvering. The gameplay has also been expanded with the addition of new weapons, and through DLC content, which is completely free, we will definitely get more stuff.
Devil May Cry 5
Nero and Dante return in an even crazier sequel to the Devil May Cry series, and there are some new faces, brought to us by the famous producer, Hideaki Itsuno, who previously brought us the third and fourth part of the game. The demolition of demons with style is there, and there are also a bunch of weapons and mechanical gadgets, such as the protagonist's arm, which simply "grinds" demons. What has become standard in this series is a fantastic combo system where players can string punches for spectacular results, and so Capcom has decided to include a game mode in DmC 5 designed to only practice combo punches, which will delight all new fans.
Days Gone
We've seen Sony's exclusives in 2018, and it looks like there is more to come in 2019, where Days Gone awaits us. It's a post-apocalyptic title that takes us to the zombie focus of the apocalypse, and we're a lone motorbike-powered dude with the goal of just surviving. As is always the case, things get a lot complicated day by day, so you have to be as careful as possible because zombies function as a pack and you shall expect the attack of hundreds of them at once.
Cyberpunk 2077
Many things and quests await us in the futuristic world of Cyberpunk, and only the scratched surface is shown to the new players, because the game world is even more massive, both vertically and horizontally. Very beautiful surroundings, interesting characters will ensure hours of quality gamplay.
Sekiro: Shadows Die Twice
After the last DLC for Dark Souls 3 came out, titled The Ringed City, the creator of this hugely popular trilogy, Hidetaka Miyazaki, said he was ready to leave the Souls series alone. Last December, From Software showed us a very short trailer for the latest project. Sekiro: Shadows Die Twice at first looks a lot like the previous games that this development team is known for, but is much more action-oriented. There are no typical RPG systems – instead of creating a character you control the Sekiro, you will always use a faithful katana, occasionally sneak in and have access to a variety of tools to help you explore and fight.
Control
It's been over two and a half years since the Finnish development team, probably best known to many of the Max Payne series and then two sequels to Alan Wake, released their last game. Remedy briefly presented its new project during the E3 show, which they called Control, and then went on to develop mostly in silence. The main character is Jesse Faden, the world were she is located is bizarre, she has a special gun and powers, and something strange is happening at the base of the organization she works for.
My Friend Pedro
Devolver Digital is an independent publisher known for taking only projects that they find interesting and different, and this trend has continued with My Friend Pedro. During the E3 fair, they again had their special presentation in which actress Nina Struthers was (again) covered in blood, but apart from her interesting monologue, we got announcements for a couple of games, among which was the title mentioned. We can best describe it by combining a crazy action where you shoot mostly in slow motion (in the style of Max Payne) by performing various stunts, because you were talked into that by a banana. We're not sure either, but the game looks fun and chaotic, and this game wont let you take a break for sure.
Rage 2
Another game that ID Software is worked on in collaboration with the Avalanche Studios development team (the Just Cause series, Mad Max) is a sequel to a well-thought-out, but unfortunately poorly-executed, 2011 FPS. What they decided to leave for Rage 2 was an open world for you to ride, while other things are improved a lot – the main complaints were at the expense of the boring, brown world, which is now more diverse and colorful, and they have put more emphasis on characters and storyline, Since Avalanche is in charge of the rides and explosions they are known for, and the ID for shooting and the world design, this turned out to be a very good match.
In The Valley Of Gods
Firewatch was a really nice and really interesting game that didn't sit well with all the players. Many expected more, but when they realized that the gameplay was minimal and could be placed in the "walking simulator" category, they were disappointed. Not all games are for everyone, though, and those who like to focus on story and character interaction are given something special. In the Valley of the Gods is a new game from the same developers that should be mechanically similar to the first, but the characters and storyline are certainly different. The action takes place in the 1920s in Egypt and the main characters who broke off the partnership will have to cooperate again.
Age Of Wonders: Planetfall
After four games in the Age of Wonders strategy series set in a fantasy world full of magic, the Triumph Studios development team decided it was time for a change. Players in Age of Wonders: Planetfal are set to build an empire in 4X format with tactical combat moves in a science fiction environment. It moves into the "cosmic Middle Ages" of the collapsed galactic empire, with the goal of creating a future for those who have survived. You can explore the ruins, meet other factions that have survived, build, make war, negotiate and deal with the technological advancement of your empire in order to become the most powerful one. There are single player campaigns, special folders and multiplayer modes.
Anthem
BioWare has not been very lucky with game development during the recent years. Dragon Age: Inquisition delighted critics much more than the players, while Mass Effect: Andromeda was quite poorly received on both sides. Therefore, as is the case with Electronic Arts, after what they consider a failure, it is a fact that their new game is working a lot better. Anthem looked very good from the first announcement, but when it turned out to be a Destiny-style cooperative action game with much more emphasis on the story, enthusiasm subsided. However, it can be seen that the development team really made the best of the game. In this third-person action-packed game, those who are ready to jump in suits called Javelin will seek to defend the rest of humanity from a variety of threats.
Void Bastards
What do you get when you combine the look of comics, FTL: Faster Than Light, BioShock and System Shock 2? The Blue Manchu development team says the answer is their game Void Bastards. You are in charge of a group of prisoners who want to escape and a place known as Sargasso Nebula. In addition to having to shoot accurately, the team also wants you to use tactics in order to survive for as long as possible, and avoid the many dangers that lurk here. The whole thing on the go seems quite interesting and packed with thrills.
The Sinking City
Will 2019 be the year when some development team successfully hits the atmosphere of H. P. Lovecraft? We don't know, but it seems to us that The Sinking City looks like it might be able to make it. This year, the Cyanide Studio tried to please fans of the author's creepy works, while Frogwares will try their hand next. This development team is well-known to some players for the various adventures of Sherlock Holmes, and may well be able to successfully revive the world of another author. In this game you will also be an investigator, but in a city that is partially underwater and surrounded by various supernatural phenomena. If you manage to keep your sanity, you might find out what happens to the rest of Oakmont residents, if not, you can be crazy with the rest of them.
Anno 1800
The strategy series Anno celebrated its 20th birthday this year, with publisher Ubisoft offering a free copy of the first game to all interested players recently. Anno 1800 was first shown during Gamescom last year, and players have the chance to build cities, take part in naval battles and explore some new mechanics through a single-player campaign, sandbox mode or multiplayer.
Crackdown 3
Crackdown 3 has been in the works for several years, but its release has been repeatedly delayed. This game has great mobility – it allows you to go wherever you want. And this game will certainly be among your favorites, if you are a fan of the Crackdown serial.
Dead Or Alive 6
The Renaissance fight is in full swing, with "Dead or Alive" as the next major fight series to receive a new sequel in 2019. "Dead or Alive 6" continues the tradition of dozens of "Dead or Alive" games, but before that a 3D fight focused on working in pairs. Chaotic gameplay (standard in the series) is raised to a higher level with the addition of a cloud platform that will be responsible for destroying the environment, so that it can be leveled to the ground. An additional positive factor is that the charismatic Terry Crews is also appearing in the game.